Longshore Statutory Law
JURISDICTIONAL ISSUES WITH LHWCA – The Act is intended to cover maritime employees injured in accidents occurring on navigable waters of the United States, such as: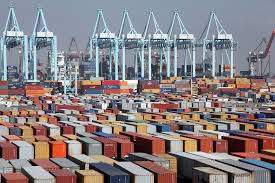 Longshoremen
Harbor Workers
Ship repairmen
Ship builders
Section 920 of the LHWCA provides that:
(a)    That the claim comes within the provisions of this Act;
(b)    That sufficient notice of such claim has been given;
(c)       That the injury was not occasioned solely by the intoxication of the injured employee; and
(d)      That the injury was not occasioned by the willful intention of the injured            employee to injure or kill himself or another.
However, Section 920(a) presumption does not apply to the issue of jurisdiction in cases arising under the LHWCA.  Sheridon vs. Petro-Drive, Inc., 18 BRBS 57 (1986).  Jurisdiction must be first established, and when once shown, then and only then, does the coverage presumption become effective.  Atlantic Stevedoring Co. vs. O'Keefe, 220 F.Supp. 881 (S.D. GA 1963), rev. on other grounds, 354 F.2d 48 (5th Cir. 1965).  The claimant must establish a prima facie case by proving that he suffered some harm or pain and that an accident to occurred or working conditions existed which could have caused the harm.  Murphy vs. SCA/Shayne Brothers, 7 BRBS 309 (1977), aff'd. mem, 600 F.2d 280 (DC Cir. 1979); and Kelaita vs. Triple A Machine Shop, 13 BRBS 326 (1981).
The claimant must establish a prima facie case before the Section 20(a) presumption is invoked.  While a presumption does not apply to the issue of whether a physical or psychological harm or injury occurred, claimant has sustained an injury where there is some harm or pain, or if "something unexpectedly goes wrong with the human frame".  Wheatley vs. Adler, 407 F.2d 307, 313 (DC Cir. 1968).  If an employment related injury contributes to, combines with, or aggravates a pre-existing disease or underlying condition, the entire resultant disability is compensable.  Independent Stevedore Co. vs. O'Leary, 357 F.2d 812 (9th Cir. 1966).
Where aggravation or contribution to a pre-existing condition is alleged, the employer must establish that a claimant's condition was not caused or aggravated by his employment.  Cairns vs. Matson Terminals, 21 BRBS 252 (1988).  Section 20(a) places the burden on the employer to go forward with substantial countervailing evidence to rebut the presumption that the injury was caused by the claimant's employment.  Swinton vs. J. Frank Kelley, Inc., 554 F.2d 1075, 1082, 4 BRBS 466, 475 (DC Cir.), cert. den. 429 US 820 (1976).  Once an employer offers sufficient evidence to rebut the presumption… the kind of evidence a reasonable mind might accept as adequate to support a conclusion… only then is the presumption overcome and it no longer controls the result.  Travelers Insurance Company vs. Belair, 412 F.2d 297 (1st Cir. 1969).  Once the Section 20(a) presumption is rebutted, it falls out of the case and the judge must then weigh all of the evidence and resolve the case based on the record as a whole.  Del Vecchio vs. Bowers, 296 US 280 (1935).  It is an application of the "bursting bubble" theory of evidentiary presumptions.
All doubtful fact questions are to be resolved in favor of the injured employee because the intent of the statute is to place the burden of possible error on those best able to bear it.  Noble Drilling Co. vs. Drake, 795 F.2d 481 (5th Cir. 1986).  There is a less stringent burden of proof placed on the claimant than the preponderance of the evidence standard which is applicable in a civil suit.  Noble Drilling Co. vs. Drake, supra.  Even after substantial evidence is produced to rebut the statutory presumption, the employer still bears the ultimate burden of persuasion, however, if there is a split of opinion.  Parsons Corp. vs. Directors, OWCP, 619 F.2d 38, 41 (9th Cir. 1980).
EXCLUSIONS – Under Section 902 of the Act, there are certain exclusions including any person engaged by a master to load or unload or repair a small vessel.  However, if the worker is employed by someone other than the master to repair, load or unload a vessel, he is covered.  Also excluded are land based office workers, recreational, club, camp, restaurant, museum or retail outlet employees.  Marina workers are generally excluded if they are not engaged in the construction, replacement or expansion of the marina.  Also excluded are aquaculture workers and workers on vessels under 65 feet in size, or under 18 tons net weight.  Section 903 of the Act generally excludes employees working on small vessels, unless the injury occurs upon navigable waters or any adjoining pier, wharf, dock facility, over land for launching vessels, or facility over land for hauling, lifting or dry docking vessels.
Under Section 902, the term "employer" means an employer of any of whose employees are employed in maritime employment, in whole or in part, upon the navigable waters of the United States (including any adjoining pier, wharf, drydock, terminal, building way, marine railway, or other adjoining area customarily used by an employer in loading, unloading, repairing or building a vessel).
OTHER ACTS ADMINISTERED UNDER THE LHWCA are referred to as longshore act extensions, and they include:
District of Columbia Workers' Compensation Act, 36 DC Code     Section 301.
Defense Base Act, 42 USC Section 1651, which is intended to cover civilians employed at overseas construction projects or fulfilling service contracts tied to such projects or to a national defense activity.
Outer Continental Shelf Lands Act, 43 USC 1331, applies to the subsoil, seabed and oil platforms or fixed structures.  It covers natural resource workers usually beyond state boundaries.
Non-Appropriated Fund Instrumentalities Act, 5 USC 8171, covers civilian employees on military bases not funded by congress, such as post exchanges, commissary workers, maids or janitors.
War Hazards Compensation Act, 42 USC 1701, arcane and not utilized.
BIFURCATED SYSTEM – The Act is administered by the District Director of the United States Department of Labor in Jacksonville, Florida.  Hearings are conducted by an Administrative Law Judge assigned by the Office of Administrative Law Judges in Washington, D.C.
COMPENSATION FOR INJURIES WHERE THIRD PARTIES ARE LIABLE
It is provided by Section 933(a), that a claimant need not make an election of remedies and may receive both compensation and recover damages against a third party.
Section 933(b) provides that acceptance of compensation under an award in a compensation order… shall operate as an assignment to the employer of all rights of the person entitled to compensation to recover damages against such third person, and unless such third person shall commence an action against such third person within six months after such acceptance.  If the employer fails to commence an action against such third person within ninety days after the cause of action is assigned… the right to bring such an action shall revert to the person entitled to compensation.  For the purposes of this subsection, the term "award" with respect to a compensation order means a formal order issued by the Deputy Commissioner, an Administrative Law Judge or the Board.
In Rodriguez vs. Compass Shipping Limited, 451 US 596 (1981), the Supreme Court addressed the issue of whether a longshoreman may prosecute a personal injury action against a negligent shipowner after the right to recover damages has been assigned to the employer by operation of Section 33(b).  The court held that the statutory language is unequivocal and that acceptance of an award shall operate as an assignment.  The only two conditions precedent to the assignment are the acceptance of compensation pursuant to an award and the passage of six months.  Once the assignment is made, then there is nothing in the Act to preserve the employee's right to commence a third party suit after the six month period.  It has been held that the term "compensation order" in the LHWCA, "refers specifically to an administrative award of compensation following a proceeding with respect to claims".  Pallas Shipping Agency vs. Duris, 461 US 529 (1983).  As such, a Memorandum of Informal Conference was not an award and, therefore, not an assignment.  Costa vs. Danais Shipping Co., 714 F.2d 1 (3rd Cir. 1983).  The harsh absolute results of the Rodriguez decision was changed by congress in 1984 so that the employee is now able to proceed if the employer does not commence an action.  There are various complications that arise post suit regarding compensation liens and apportionment of settlement proceeds.  Section 933(g) provides that there must be written approval of a settlement.
If there is a settlement for an amount less than the compensation to which the person would be entitled to under the Act, the employer shall be liable for compensation only if written approval of the settlement is obtained from the employer and the employer's carrier before the settlement is executed.  The approval is to be made on a form provided by the secretary, and is to be filed in the office of the Director within thirty days after the settlement is entered into.  If no written approval of the settlement is obtained or if the employee fails to notify the employer of any settlement, all rights to compensation and medical benefits under the Act "shall be terminated, regardless of whether the employer or the employer's insurer has made payments or acknowledges entitlement to benefits under the Act".  It has also been held that the employer has a right to set off the amount of the settlement against future payments, which is independent of the employer's subrogation rights.  See Jackson vs. Land and Offshore Services, 855 F.2d 244 (5th Cir. 1988).  The Supreme Court has carved out two exceptions to the notification requirement… (1) where the employee obtains a judgment, rather than a settlement, against a third party; and (2) where the employee settles for an amount greater than or equal to the employer's total liability.  This is because the employer's rights are protected in these two situations.  See Cowart at 112 S.Ct. at 2594-95, for a complete discussion.
STATUTES OF LIMITATIONS
912(a) – requires the reporting of an accident within thirty days.
913(a) – one year Statute of Limitations in longshore cases for indemnity benefits.
No Statute of Limitations for medical benefits.
913(b)2 – Statute of Limitations is two years for occupational disease.
There is a three year Statute of Limitations for Jones Act cases involving seamen.